Sugar Scrub….Clean and Non-Toxic Beauty!
Lemon Hand & Foot Sugar Scrub is so easy to make and works just as good IF NOT BETTER than store bought! Next time you are in a store check out the labels on their higher priced scrubs. It is likely you won't be able to pronounce some of the ingredients… I can't :). There are literally 3 ingredients on this basic recipe! You could eat it (if they are food grade culinary oils like YLO!)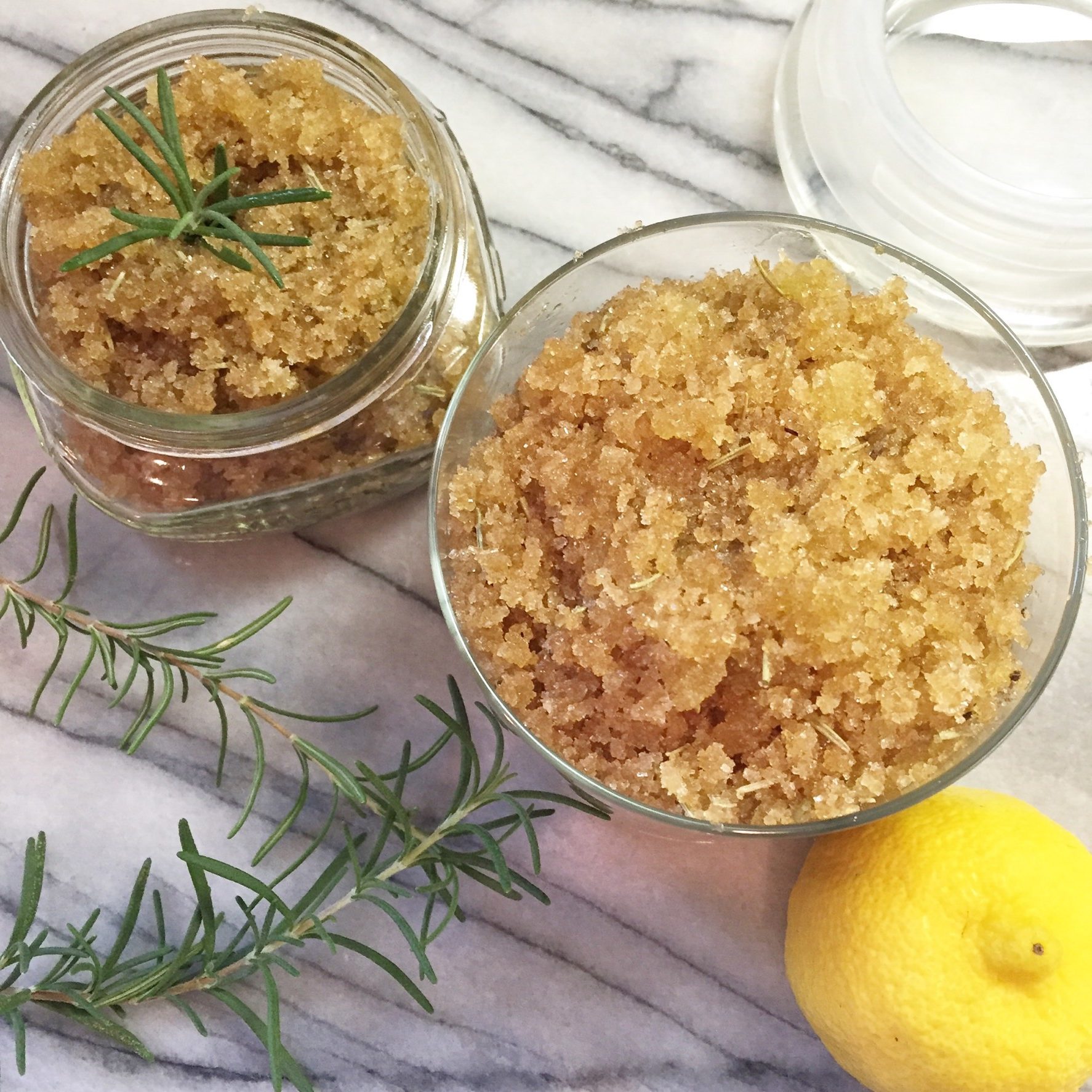 I love getting pampered- I do! After a long day that begins way….way too early and ends after everyone is tucked in bed it is hard to fit in pampering. I really do have amazing friends and an amazing mom….they love to give gifts. I started to look at some of the spa products that I have collected in my home and notice that the ingredients list was rather long. This is when I started mixing things up in my kitchen to use for skin care. I feel much more comfortable using products that if I consumed them wouldn't make me sick! Our skin is an absorbing organ. While some can eat anything and feel good- I am not one of those people. My homemade sugar scrubs are one of the gifts that I make for friends that come over or a small get well package. Lemon & Lavender are two of the oils I use most in sugar scrubs because they are the most widely used in the world of essential oils. The acidity in the lemon helps loosen dead skin and the lavender helps to nourish it.

Ingredients:
1 Cup Raw Sugar
1 Cup Cane Sugar
2/3 cup of Oil (I use Sweet Almond Oil but you can use Olive, Grapeseed Oil)
15 drops of Lemon Essential Oil
*I like to add 2-3 drops of Rosemary or Lavender and switch it up every now and then!
Add a special touch with some fresh herbs like Rosemary or Lavender Buds!!!
Mix the sugars in a glass bowl. In a separate bowl add oil and drop in essential oils and stir gently to incorporate. Combine sugar and oils together until thoroughly combined. To use: apply scrub to wet skin and massage. Rinse off feet and put on socks before going to sleep to maximize the benefits.
*I keep some in a glass jar near my kitchen sink. I would rather use this when I need an extra scrub in the kitchen.
Enjoy!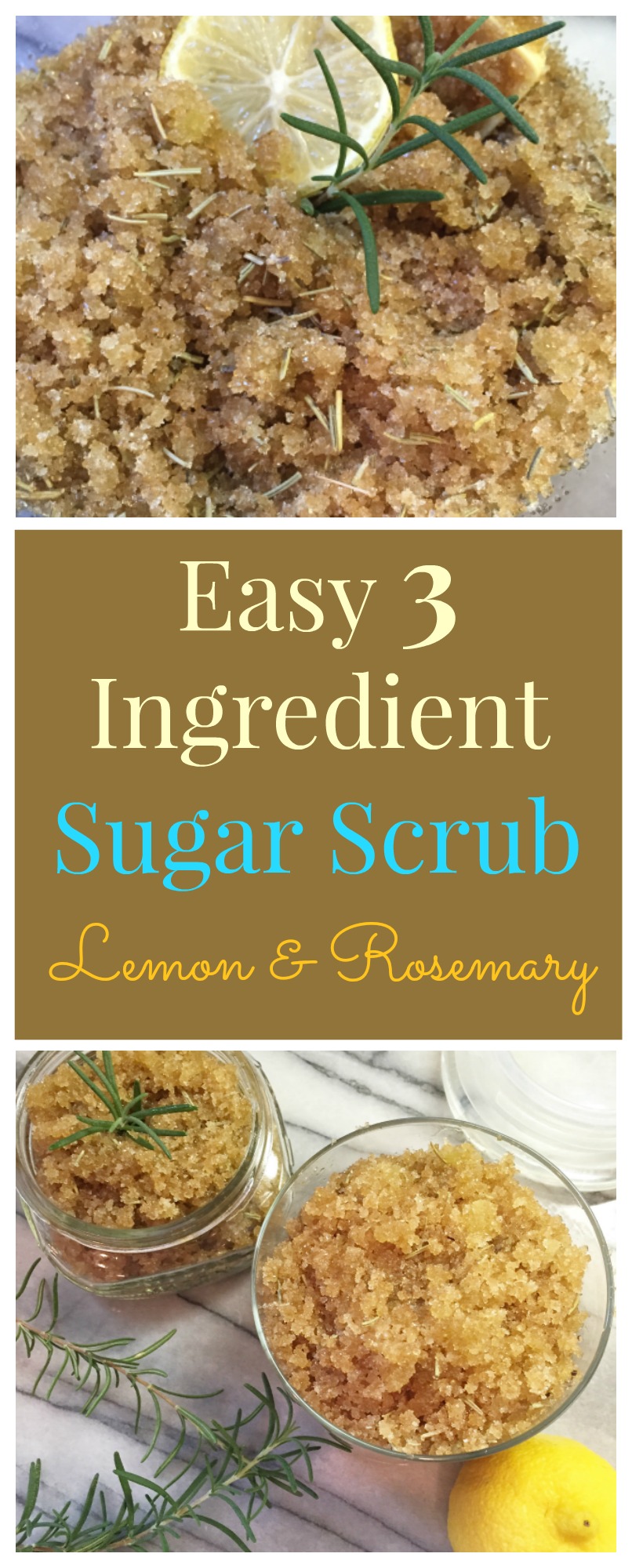 Stay Connected!
Get a Jump Start Now.
Clean Eating Shopping Guide for Free!