Easy Gummies with Healing Manuka Honey
I am a huge fan of finding natural ways to support my body. Growing up in a world of processed "everything" made learning how to read labels a journey… that I now find fascinating. It has been a lesson in History- which has slowly brought me back to the ways our ancestors ate and understanding why and how. It is a total shift in thought, self-control, and determination just to name a few!
One of the Golden Gems is Honey!! Did you know that Honey is THE only food that does not go rancid? It has antimicrobial benefits that protect it. Then… there is the hidden gem Maunka Honey! Take a peek at Dr. Axe's blog site for more information on the healing properties of Manuka Honey.
Dr. Axe Manuka Article Click Here
"Helps with SIBO, Low Stomach Acid, Acid Reflux
May Help Treat Acne and Eczema
Combats Staph Infections (MRSA)
Treats Burns, Wounds and Ulcers
Prevents Tooth Decay and Gingivitis
Aids IBS and IBD Treatment
Improves Sore Throats and Immunity
Helps Allergies
Beauty Treatment and Health Booster
Improves Sleep"
Ingredients:
½ Teaspoons grass fed gelatin
½ Cup Fruit Juice
1 Teaspoon stevia powder OR 1 tablespoon honey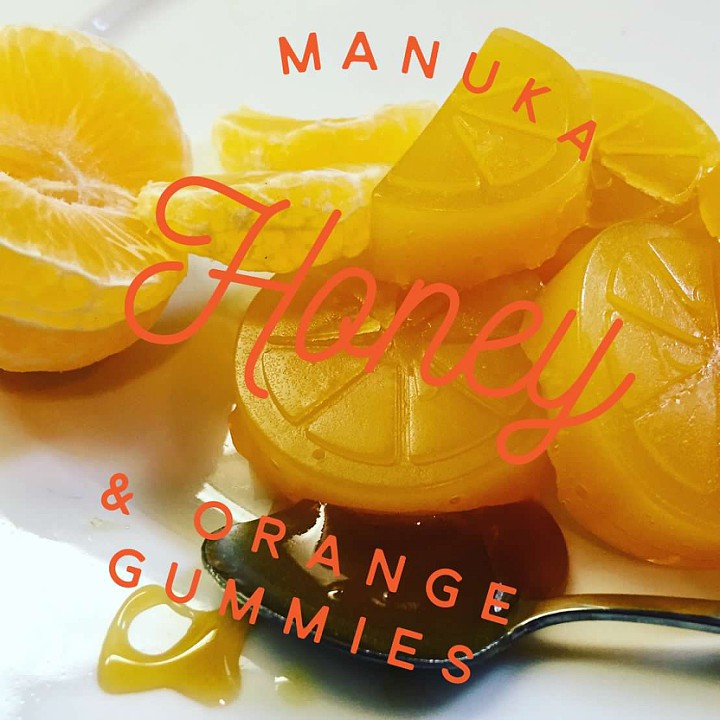 Instructions:
In small saucepan, combine all the ingredients.

Let the mixture sit for a couple of minutes to allow the gelatin to soften.

Add juice.

Cook on medium heat while continually stirring until all ingredients are dissolved and combined together. Don't let the mixture reach boiling point.

Pour the mixture into the gummy molds.

Place in refrigerator for approximately 20 minutes to set.
Join the Journey!
Let's get started! Be supported in your Clean Living Journey, step by step with resources, guides and a TON of encouragement along the way. You can do this- because step by step we did too!