Clean Eating Cod
This recipe is even an all thumbs up for kids! If it wasn't easy and clean I wouldn't make it- especially on a summer day filled with action and adventure.
Ingredients:
1 Fillet of Cod (divided up into 6 pieces) Each the size of fitting in the palm of your hand

1 Cup Arrow Root Flour/Starch

2 Whole Raw Eggs- whisked in a small bowl

Tablespoon of mixed herbs- Thyme, Rosemary, Salt & Pepper- or whatever you have on hand

2 Tablespoons of Ghee
Instructions:
In a small bowl, whisk two eggs

In a medium bowl add the arrowroot flour and herbs

Dip one fillet into egg mixture and toss into flour. Brush off excess.

Melt Ghee in Skillet over Medium Heat.

Cook 2-3 minutes on each side.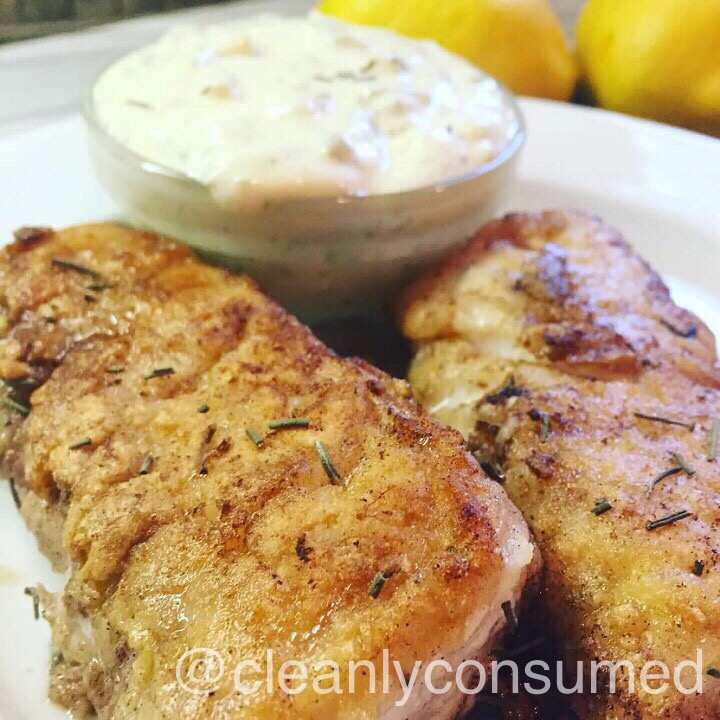 For a quick clean tartar sauce:
1/2 Cup Primal Brand Mayonnaise (Avocado Oil based)

1 Chopped Organic Pickle

1 /2 Teaspoon Organic Dried Dill

Salt and Pepper and/or Paprika
I have also prepared this using my air fryer. Same steps as above- but spray or coat the lining basket and set air fryer for fish- usually 10-12 minutes.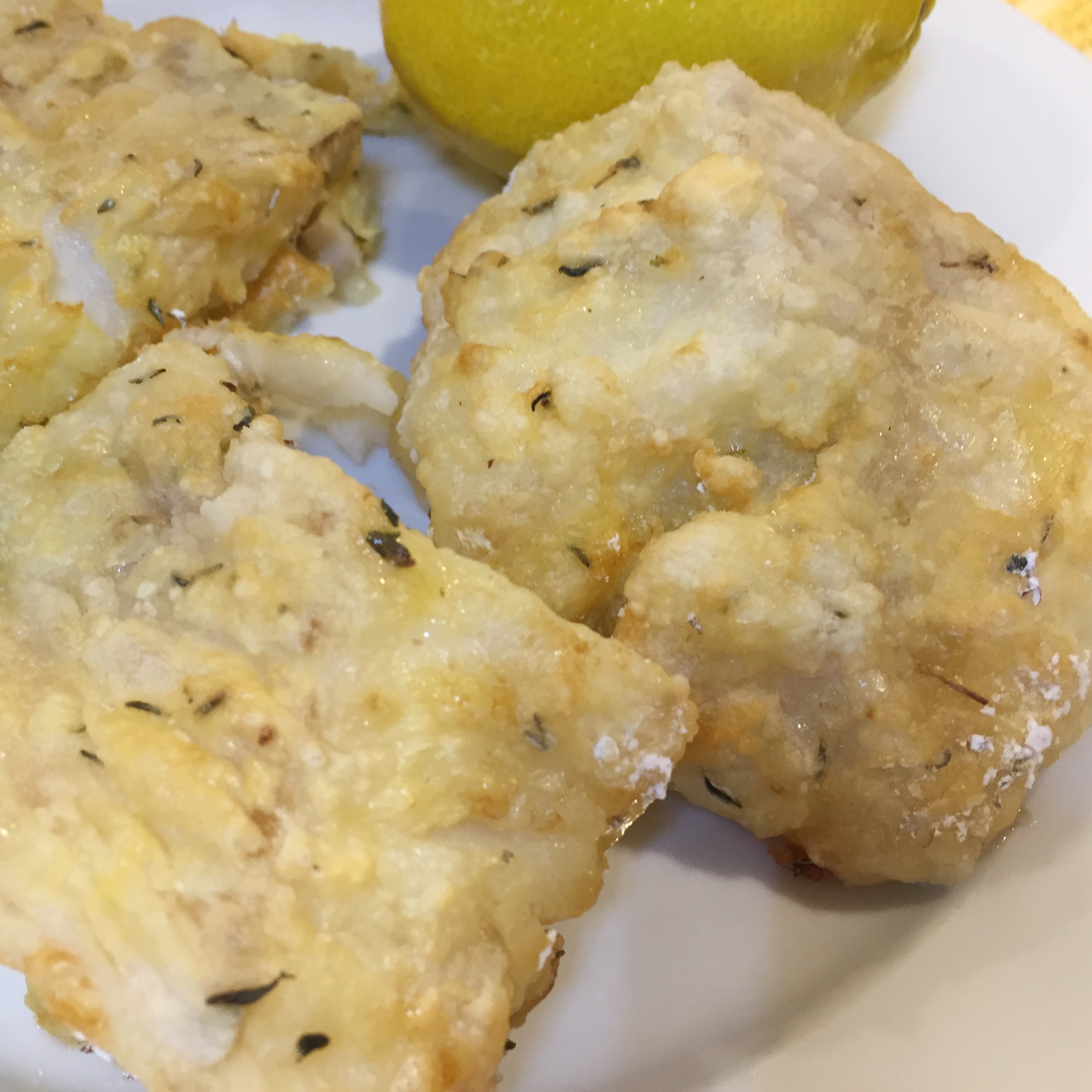 Serve with a side of Jicama Fries or Broccolini